---
---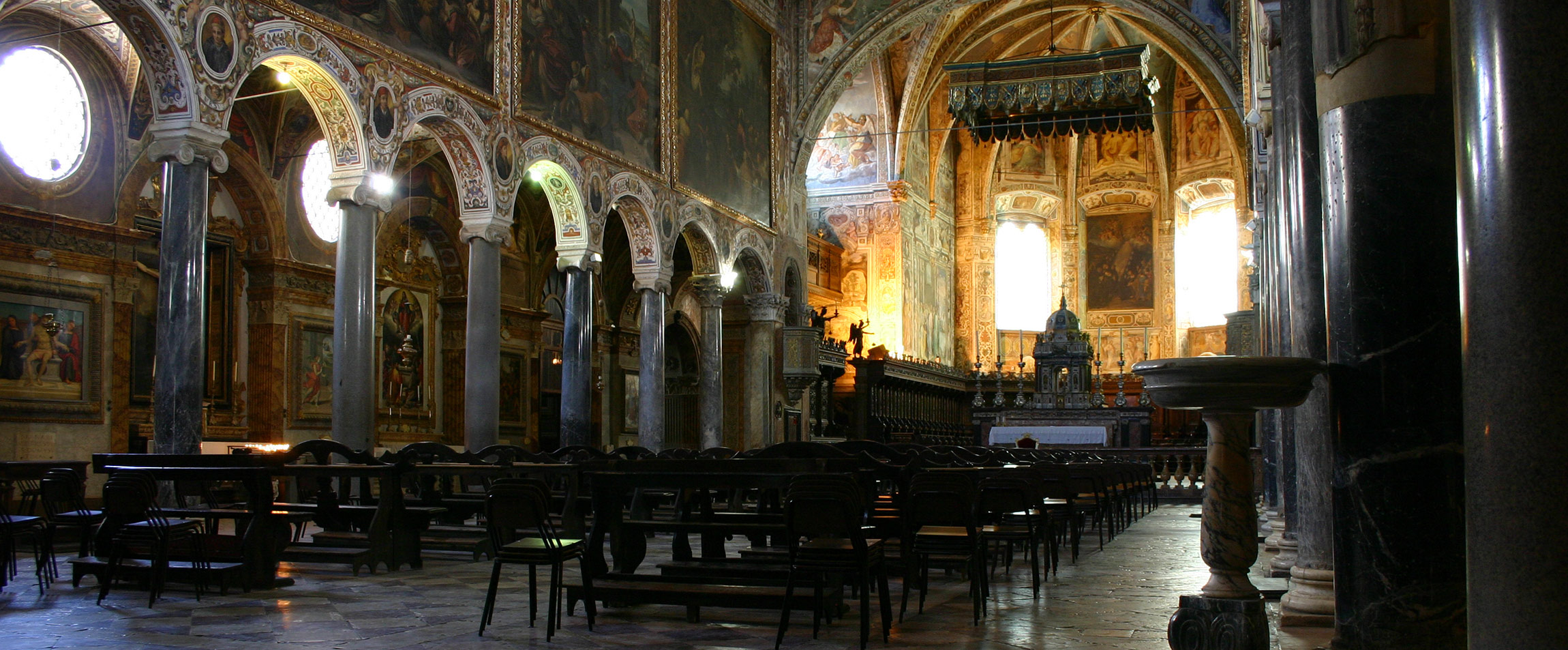 The famed Basilica di San Pietro in Perugia carries over 1,000 years of history with it. It houses one of the most important collections of art inUmbria, featuring paintings by Vassilacchi, Vasari, Perugino, Caravaggio and several others.
As an outstanding concert venue, the Basilica has not gone unnoticed. Karajan conducted and recorded several concerts there, remarking on the strength of the acoustics. Maria Callas has also performed in this 'very beautiful church'.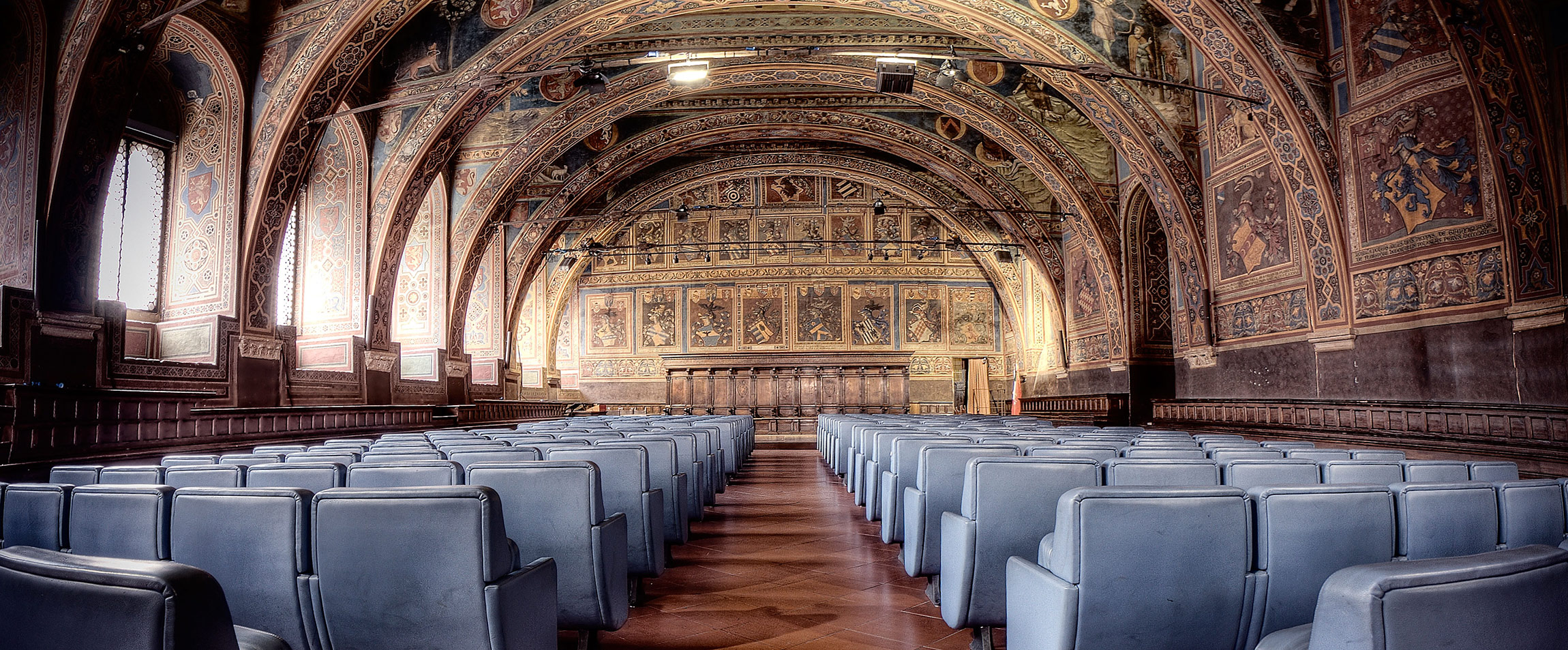 The fresco-laden Sala dei Notari in Palazzo dei Priori served as a Town Council Hall for several centuries, though it is now a popular venue for classical music, having featured Michel-Angelo Benedetti, Pollini and other great soloists.
Ideally located in Piazza IV Novembre, it is easily reached from anywhere in the city's center.
The jewel teatro of Perugia inaugurated in 1781 and named after Perugia composer Francesco Morlacchi. Hosted all major orchestras of the world. Music Fest Perugia had its debut there July 19, 2013 with "Una Serata Italiana.
The Theatre of Pavone was built between 1718 and 1723 by a group of nobles from Perugia who felt the need for a more suitable and wide place for shows than those already present in the city.
In 1772 the painter Francesco Appiani of Ancona painted on the curtain "Turrena in place to admire the triumph of the goddess Giunone," which in ancient times was consecrated to the gods as animal symbol the pavone (peacock) , which then gave its name to the theatre
Pavone saw in their own time scale scenes from some of the greatest singers and actors in the history of Italian events including Eleonora Duse, Ermete Novelli, Ermete Zacconi, Paola Borboni and many others.